Product Description
Overview
———————————————————————————————————————————————————————————————————————————————–
Quick Details
Gearing Arrangement:    Worm                                                                                                                 Brand Name:                  EED
Input Speed:                     1400 rpm                                                                                                          Certification:                   CE, ROHS, ISO9000
Rated Power:                    3 ~ 4KW                                                                                                            Output Torque:               2.8-2430N.M
Color:                                 Blue/Silver or on request                                                                                Origin:                              ZHangZhoug, China (Mainland)         
Warranty:                           1 Year                                                                                                                 Ratio:1/10.1/15,1/20,1/25,1/30,1/40,1/50,1/60 
———————————————————————————————————————————————————————————————————————————————–
Supply Ability
Supply Ability:                   20000 Piece/Pieces per Month
Extra Service:                    OEM is welcome         
QC System:                        ISO9001:2008
———————————————————————————————————————————————————————————————————————————————–
Packaging & Delivery
Package:                            Wooden box/Paper carton    
Port:                                    HangZhou/ZheJiang  or on request     
———————————————————————————————————————————————————————————————————————————————–
1. Widely used in turbines, shaft liners and axletrees, good resistance to wearing, with high precision in
dimensions, lower noise, advanced centric running castings
2. Without vent and highly precision
3. The whole structure is compact and the weight is larger
———————————————————————————————————————————————————————————————————————————————–
Notice of installation
1 .Thebase-plate must be plane and stoutness, and the base-plate must be screwed downand shockproof.
2. Theconnecting shaft of prime mover, reducer and operation device must be coaxialinstallation.
3 .Thediameter tolerance zone of input and output shaft is H6, the holes of fittings(such as couplings, belt-
pulley, sprocket wheel and so on) must properly matethe shaft, which prevents bearing from breakage be-
-cause of over-loose mate.
4. Driverssuch as sprocket wheel and gear must be fitted close to bearings in order toreduce bending stre-
-ss of hanging shaft.
5. Whiteassembling motor of WPD reducer, it is necessary that proper amount of butterapplies to the worm
shaft input hole and keyway, avoiding assembling tootightly and rusting after using for a long time.
6. WhenOrdering or using all kinds of WPD type, if the motor weight is binger than thecommon, supporting
set is required.
———————————————————————————————————————————————————————————————————————————————–
Notices of usage
1 .Before using, please check carefully whether the reducer model, distance, ratio, input connecting method,
output shaft structure, input and output shaftdirection and revolving direction accord with requirement.
2 .According to the requirement of selecting lubricant oil in the productmanual, please fill proper category and
brand lubricant. And then screw on thevent-plug; Unlock the small cone-plug of vent-plug. Only after doing th-
ese, reducer is already for starting up running. The proper brand and adequatelubricant oil is required, replac-
ing oil in time conforming to the request ofproduct manual is also necessary, especially after using first 100 h-
ours, it isrequired refilling new oil.
3 .Whenabnormal circumstances occur, please stop and check reducer per solutions andreasons for faults of
reducer (allowable highest oil temperature is 95, under this temperature limit, ifoil temperature no more goes
up, please let reducer continue running.
About CZPT since 1984
HangZhou Melchizedek Import & Export Co., Ltd. is a leader manufactur in mechanism field and punching/stamp
ing field since 1984. Our main product, NMRV worm gear speed reducer and series helical gearbox, XDR,
XDF, XDK, XDShave reached the advanced technique index of the congeneric European and Janpanese produc
ts, We offer standard gears, sprockets, chains, pulleys, couplings, bushes and so on. We also can accept orders
of  non-standard products, such as gears, shafts, punching parts ect, according to customers' Drawings or sam-
ples. 
Our company has complete set of equipment including CNC, lathes, milling machines, gear hobbing machine, g-
ear grinding machine, gear honing machine, gear shaping machine, worm grinder, grinding machines, drilling m-
achines, boringmachines, planer, drawing benches, punches, hydraulic presses, plate shearing machines and s-
o on. We have advanced testing equipments also. 
Our company has established favorable cooperation relationships with sub-suppliers involving casting, raw mat-
erial, heat treatment, surface finishing and so on.
| | |
| --- | --- |
| Application: | Motor, Machinery, Agricultural Machinery |
| Hardness: | Hardened Tooth Surface |
| Installation: | Vertical Type |
| Layout: | Coaxial |
| Gear Shape: | Conical – Cylindrical Gear |
| Step: | Single-Step |
Customization:

Available

|

Customized Request

Choosing an Agricultural Gearbox
An agricultural gearbox is an important part of your machine, especially if it is geared to change the speed, direction, or rotation of the machine. The CZPT Gearbox Company manufactures high-performance agricultural gearboxes to maximize the performance of a farmer's machine. These gearboxes can be reverse-engineered to work with existing designs or customized to meet the specific requirements of your machine. As the heart of your machine, these gearboxes can help you maximize the efficiency and productivity of your machines.
Bevel gearbox
When selecting an agricultural gearbox, make sure to consider the durability of the product. The quality of materials, the design of the mechanism, and functionality of the device will all affect its lifespan. Look for products that can withstand repeated use and will last for many years, as opposed to requiring frequent repairs or replacements. If the device is designed to last a long time, you can save a great deal of money by purchasing a long-lasting version.
A Bevel gearbox is a one-stage, single-stage unit that incorporates spiral and straight bevel gears to transmit rotational power. It is widely used in agricultural machinery, and is available in a wide variety of ratios, horsepower capacity, and configuration angles. One company, CZPT Gearbox, offers a 50deg bevel gear drive, suitable for use in portable grain auger and elevator applications.
The assembly of a bevel gearbox is made up of two sleeves: a lower bevel gear angular gear 3 and an upper bevel gear angle gear 2. Both sleeve assemblies are connected to the tractor's frame through a mounting bracket. A profiled pin 31 is fixed to the cardan shaft via a threaded bore. This is the pivoting mechanism that allows the upper bevel gear angular gear 2 to pivot relative to the lower bevel gear angular gear 3.
Spiral bevel gears are similar to bevel gears, but have a much higher degree of total coverage. They are more expensive to manufacture and are only suitable for larger agricultural equipment. In addition, spiral bevel gears require more space than straight bevel gears. A spiral bevel gear is more efficient and quieter than a straight bevel gear. Its durability is another consideration. The best choice for your equipment depends on the overall application, speed, and torque requirements.
The bevel gear family is used as deflection gears in three directions. The deflection of rotational movement can take place at angles of 90deg, 120deg, or 135deg. Different types of drive wheels can be used as well, including simple screw drives. Bevel gearboxes can be purchased with standard mounts or in customized versions. Bevel gearboxes also come in aluminum housings.


Closed-loop seals
If the climate where you work or live is humid, a closed-loop seal for agricultural gearbox will prevent water from entering and damaging the components inside. A closed-loop seal is a better alternative to desiccant breathers because they keep the gearbox isolated from the atmosphere. This is very important because moisture can cause damage to the machinery and can affect the overall performance. A closed-loop seal is also made of elastomeric material and will not allow water to enter the gearbox.
An agricultural gearbox has many applications. They are essential to the production of agricultural products. The food chain depends on these gearboxes. Even a few minutes of downtime can affect the production of the entire food chain. Whether you need a gearbox for a lawnmower or an entire farming system, it is essential to find a high-quality agricultural gearbox with a closed-loop seal.
The environment in which agricultural equipment operates is notoriously harsh, which is why it is imperative to choose the most reliable and efficient closed-loop seals. Agricultural equipment operates in dusty and dirty conditions. That means the seals must be durable and effective, and they must prevent external media from getting in. The right seal will help the machinery operate at its highest level, and protect both the operator and the environment.
Gaskets are one of the most important components in a gearbox flange joint. When high compressive forces are set in these joints due to a critical load, gaskets start to fail. The gaskets lose their strength and leakage occurs. A gasket's deformation also plays a major role in sealing performance. This is why detailed analysis is done to evaluate the effect of gasket thickness on deformation and von Mises stress.
Quality of materials
Agricultural gearboxes are an important component of all farming equipment. They are used in nearly every step of the cropping cycle, and are vital to an efficient operation. In addition to efficient performance, these gearboxes must be rugged enough to survive the harsh environments that farmers operate their machinery in. These challenges include continual operation, high and low temperatures, and operation in both moist and arid environments. Safety regulations also pose a unique set of challenges.
A line of high-quality agricultural gearboxes is a great choice. CZPT Gearbox Company manufactures a complete line of gear drives for a variety of agricultural applications. They even design custom gear drives for specific applications, from portable grain elevators to grain carts. These gear drives have a long service life and are competitively priced. They can be used on a variety of types of agricultural machinery, and the company's engineers are experienced in every aspect of production.
A tractor's gear box is commonly made of grey cast iron, which is durable and offers good machinability. The material is also vibration-dampening and has good wear resistance. Belt pulleys are typically cast iron and are primarily used for long-distance power transmission. The brake drum, on the other hand, needs to be made of a high-quality material with higher vibration resistance, which is why it must be made of grey iron ASTM A48 Class 35.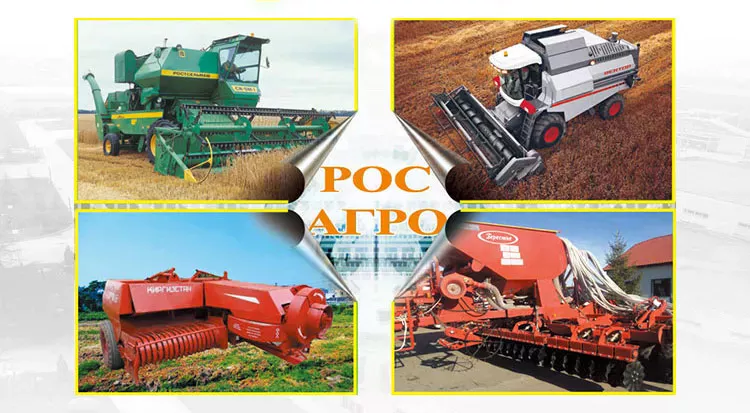 Durability
Agricultural gearboxes are important for all phases of the food production process. A single component failure can result in significant downtime, costing the farmer money. Hence, you should buy a quality agricultural gearbox. A durable gearbox is easy to maintain and can be accessed in case of problems. However, if you do not have time to maintain your gearbox, you may find it difficult to repair it yourself.
Regular oil changes are also vital for ensuring the longevity of agricultural gearboxes. Agricultural equipment gets dirty in the fields, which can lead to contamination of gearbox components. Improper lubrication causes damage-causing friction. To prevent such friction, change oil regularly. Check for signs of internal malfunctions, such as oil particles on gears or in the pinion shaft. Visual inspections will help you determine the troublesome symptoms before components fail. Symptoms include flaking, fatigue, and noises.
To ensure the durability of agricultural gears, a study was carried out. A 86-kW tractor was used to perform a field test using a gearbox simulation model. The test ended after 107 h, as there were operational and noise issues. A disassembly revealed that the range shift A and B gears had broken teeth. A study of the transmission's operating parameters revealed that it could be improved by reducing the contact and bending stress.
CZPT Gearbox Company manufactures high-performance gearboxes for various agricultural applications. Their engineers can reverse engineer existing designs or develop custom gearboxes for specific requirements. Agricultural gearboxes are essential for maximizing the performance of farming machinery. They transmit power from an input shaft to an output shaft, enabling the change of rotation, speed, and direction. In other words, a gearbox can help you maximize the efficiency of your agricultural equipment.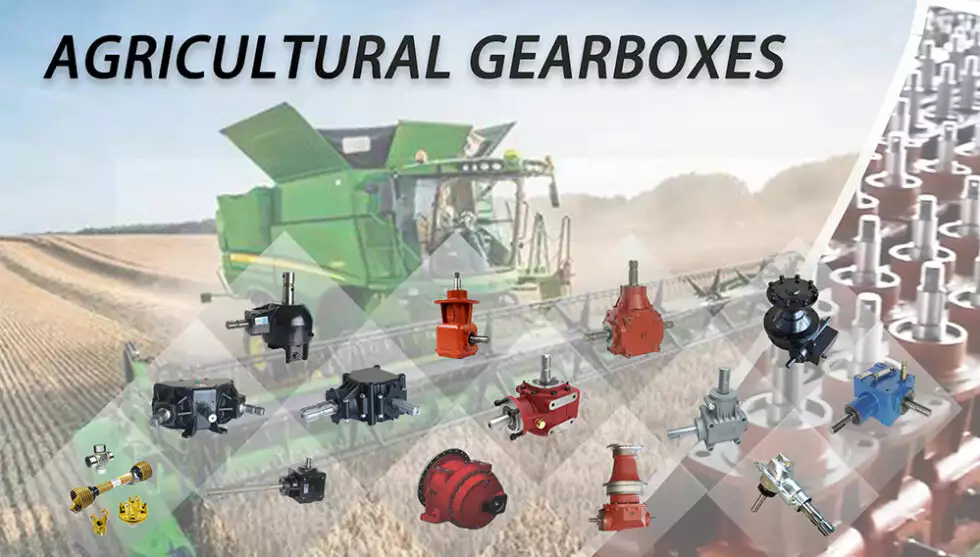 editor by CX 2023-05-31